Roxy Trading Inc.
Learn More About Organic Foods:
What is Organic?
Organic food is produced by farmers who emphasize the use of renewable resources and the conservation of soil and water to enhance environmental quality for future generations. Organic food is produced without using conventional pesticides. Fertilizers are made with synthetic ingredients or sewage sludge; bioengineering; or ionizing radiation.
What is the Benefit?
The benefits of organic farming yield a healthy ecosystem, preserve our environmental resource for our future generations, and best of all, our food is more wholesome and tastes better.
What does the USDA Organic Certified Seal mean?
The Green USDA Organic Seal on the package means that this product has been certified as being produced, processed and handled according to a uniform standard set forth by USDA's National Organic Program.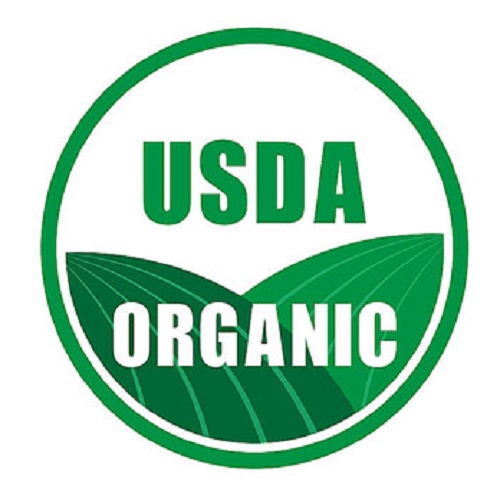 Chimes Garden Organic Products
Chimes Garden Organic Thai Rice:
Exclusively grown in the Mae-Loy village of the Tong-Lor Valley in the cool, mountainous ranges of Northern Thailand. Our farms flourish simply on fertile soil and natural rainwater. As a result of this environment, our yields of premium Jasmine rice carry a sensational fragrance not to be found in rice grown anywhere else. Although Jasmine rice is now planted in many countries, none of these crops possess the signature Jasmine aroma that will permeate your kitchen when the rice is cooked. Grown under the attentive care of Thailand's Dept. of Agriculture in close cooperation with BIOAGRICERT*, our Jasmine rice is in full compliance with the USDA's NOP standards and the European Union's organic standards. Our Jasmine rice is free from synthetic chemicals, guaranteed for its finest quality, and naturally the best choice for your rice dishes. Bon Appetite! ↑
* BIOAGRICERT is an independent Italian Organic Certifier.
Chimes Garden Organic Flaxseed
Flaxseed - The new wonder food. flaxseed was cultivated in Babylon as early as 3000 B.C. Some call it one of the most powerful plant foods on the planet. Flaxseed contains all sorts of healthy components. It owes its primary healthy reputation to three of them:
Omega-3 essential fatty acids, "good" fats that have been shown to have heart-healthy effects. Each tablespoon of ground flaxseed contains about 1.8 grams of plant omega-3.
Lignans, which have both plant estrogen and antioxidant qualities. Flaxseed contains 75 to 800 times more Lignans than other plant foods.
Fiber. Flaxseed contains both the soluble and insoluble types. ↑
Two ways to enjoy:
1. Mix the whole seed in the food
2. Grind it